In the Sky This Week – October 9, 2018
The constellations Orion and Canis Major have migrated from the east to the south, and now appear high in the southern predawn sky.
The constellation Leo with the bright star Regulus rise in the eastern predawn sky.
Ursa Major (with the Big Dipper asterism) and Ursa Minor (the Little Dipper) appear in the northern predawn sky.
Mars and Saturn continue to be excellent viewing targets in the southern sky after sunset - this week the Moon will not be present to wash them out.
Jupiter appears in the southwestern sky at dusk, and sets at 8:36 PM.
Observing Target: Mizar and Alcor
Mizar and Alcor are a naked-eye double star in the handle of the "Big Dipper" (in Ursa Major).
In a small telescope, Mizar and Alcor can easily be "split" or resolved into individual stars:
Mizar is actually quadruple star system, with two sets of double stars orbiting around their common center of gravity - also known as their barycenter.
The two stars of Mizar Aa are similar - each over twice the mass of the Sun, and each hotter than our Sun.
The two stars of Mizar Ba are also similar - each massing about 1.5 times our Sun, and both are hotter than our Sun.
Alcor is itself a double star, with a much smaller and dimmer star orbiting a more massive companion.
Mizar and Alcor's proper motions show that they move together, but it unknown if the two star-systems are gravitationally bound.
The Moon
The Moon is new, and in a couple days will appear as a waxing crescent on southwestern horizon at dusk.
The Sun
The Sun is once again spot-free; it's been 4 days since a sunspot has been seen; there's a small region of coronal loop activity along the equator, but it's not strong enough to form a spot. The large coronal hole at the Sun's north pole has remained for several weeks now; two other coronal near the horizon have solar wind streaming out them..
SpaceWeather.com says: "For the 3rd day in a row, Earth remains inside a stream of high-speed solar wind flowing from a canyon-shaped hole in the sun's atmosphere. NOAA forecasters say there is a 40% chance of minor G1-class geomagnetic storms on Oct. 9th as our planet's magnetic field is buffeted by the gaseous material. Arctic sky watchers should remain alert for auroras."
There have been some impressive prominences on the Sun's limb in the last couple days!
The solar wind speed is 629.1 km/sec, with a density of 6.5 protons/cm3 - much faster and a bit more dense than last week.
Asteroids
Upcoming Earth-asteroid encounters:
Notes: LD means "Lunar Distance." 1 LD = 384,401 km, the distance between Earth and the Moon. Table from SpaceWeather.com
Near-Earth objects (NEOs) discovered this month: 81, this year: 1517, all time: 18914.
Potentially hazardous asteroids: 1923 (as of October 9, 2018)
Minor Planets discovered: 785,045 (as of October 9, 2018)
Fireballs
On Oct. 8, 2018, the NASA All Sky Fireball Network reported 24 fireballs.
The Solar System
This is the position of the planets and a couple spacecraft in the solar system:
Spacecraft
Hubble in Trouble!
The Hubble team is working to resume science after Hubble entered safe mode due to 1 of 3 gyros failing. Analysis and testing on the backup gyro are ongoing to determine why it is not performing as expected. For more info: https://t.co/T72X4pjLPI

— Hubble (@NASAHubble) October 8, 2018
Voyager 2 - Outta here! ... Well almost!
Carry on, my wayward twin. Voyager 2 is seeing an uptick in cosmic rays as I did on my way to interstellar space: https://t.co/NYHHNDWnND pic.twitter.com/SEQ1taWHph

— NASA Voyager (@NASAVoyager) October 5, 2018
The Voyager Tour in NASA Eyes on the Solar System allows you to turn on the Sun's heliosphere - it's pretty cool to be able to visualize the Sun's magnetic environment this way.
Confirmed Exoplanets: 3,791 (9/27/2018)
Multi-Planet Systems: 629 (9/27/2018)
Kepler Candidate Exoplanets: 4,717 (8/16/2018)
TESS Candidate Exoplanets: 2
-Data from the NASA Exoplanet Archive
Latest Exoplanet Discoveries: https://exoplanets.nasa.gov
---
World Space Seek: Oct. 4-10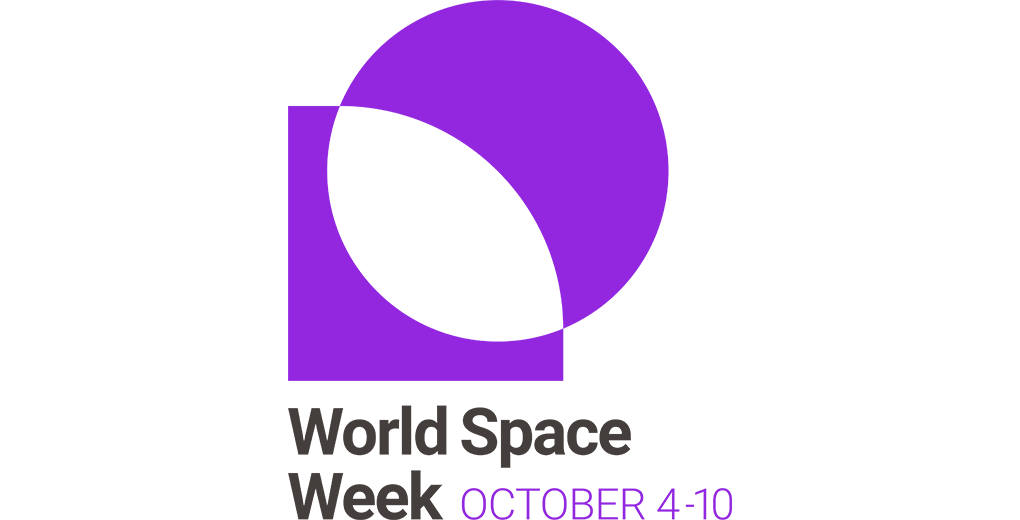 Since its United Nations declaration in 1999, World Space Week has grown into the largest public space event on Earth. More than 3,700 events in 80 countries celebrated the benefits of space and excitement about space exploration in 2017.  The 2018 theme is "Space Unites The World" and 2019 theme "The Moon:  Gateway to the Stars."
"The General Assembly declares 4 to 10 October World Space Week to celebrate each year at the international level the contributions of space science and technology to the betterment of the human condition"
- UN General Assembly resolution, 6 December 1999
---
Apps used for this post:
NASA Eyes on the Solar System: an immersive 3D solar system and space mission simulator - free for the PC /MAC.
I maintain the unofficial NASA Eyes Facebook page.
Stellarium: a free open source planetarium app for PC/MAC/Linux. It's a great tool for planning observing sessions.
Space Engine: a free 3D universe simulator.
---