In the Sky This Week – February 19, 2019
After a heavy snow, the full Moon put on a stunning show this frigid morning; I was able to see Jupiter out my kitchen window, but Venus and Saturn were obscured by low clouds. As I was shoveling, I thought about how my house blocks the sunlight - which never melts snow off my driveway - while the neighbors across the street have nice clear driveways, baked by the Sun... As tends to happen with me, thoughts wander to something astronomical - this time: permanently shadowed regions on the Moon and Mercury.
Last Saturday, my wife and I got to see a fantastic presentation by astronaut Terry Virts about his time on the International Space Station! We got a signed copy of his book: "View from Above."
My wife Connie (@Sciteacher84) and I saw Astronaut Terry Virts (@AstroTerry) speak at @MacombCollege about his time on the @Space_Station! pic.twitter.com/oOSRBjY5Pl

— Balrog's Lair (@BalrogsLair) February 11, 2019
Several planets are in the southeastern predawn sky all week; Venus and Saturn are very close to each other on the morning of Feb. 19th.
Venus and Saturn spread apart all week - the change should be noticeable each morning!
Mars and Uranus are in the west-southwestern sky before midnight.
The image from the tweet below is from last week when Mars and Uranus were very close to each other in the sky.
Mars close to Uranus in the evening sky tonight - photographed from Kendal, Cumbria, with DSLR on tripod, no tracking or stacking - pic 1 of 2 pic.twitter.com/UUBrPeExet

— mars_stu (@mars_stu) February 11, 2019
On the evening of Feb. 19th, the Moon will be in the constellation Leo, near the star Regulus.
In the southern hemisphere, seen from Beaufort West, South Africa, this same patch of sky is visible to the northeast, and flipped:
The waning gibbous Moon will be visible low in the southeastern sky after midnight on Feb. 24th.
The Moon
There has been an ongoing discussion/argument among southeastern Michigan astronomers about showing the full Moon to the public; it's BRIGHT and many of the finer details are washed out. BUT, the reactions from the public are typically the same if they are observing the full Moon, or a first-quarter Moon... they just don't care - and I'll take any "Oh WOW!" I can get with my telescope! The full and gibbous Moon also tends to wash out most deep-sky objects.
That being said, there are beautiful features on the Moon that cannot be seen during the full Moon - some can only be observed during a single day; the "Straight Wall" can only be seen on day 8 of the Moon's orbit.
When the Moon is at first quarter, the terminator between sunlit and dark regions is filled with shadows and highlights on craters and mountains; you can watch these features change over the course of several hours.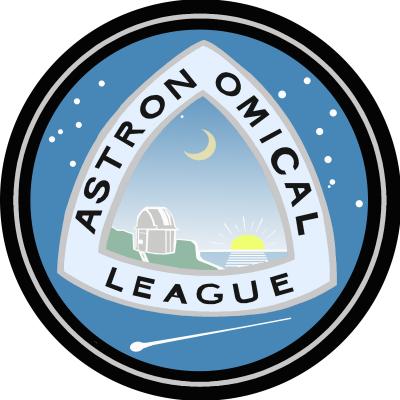 The Astronomical League has a Lunar Observing Program with 100 targets for you to observe during several phases of the Moon.
International Observe the Moon Night will be held on Oct. 5, 2019 - you can find clubs hosting observing events on the NASA Night Sky Network.
The Moon will be full on Feb. 19th - rising at sunset, high in the sky around midnight, and visible all night. The rest of the week, the Moon will be a waning gibbous - rising after sunset, high in the sky after midnight, and visible to the southwest after sunrise.
Fixed broken link: https://t.co/n5RuIMVRmW

— NASA Moon (@NASAMoon) February 15, 2019
The Sun has been spot-free for 19 days; coronal holes remain open at both northern and southern poles, and there's a rather interesting area of coronal activity along the equator:
SpaceWeather.com says: "A stream of solar wind is about to hit Earth's magnetic field. Estimated time of arrival: Feb. 20th. The gaseous material is flowing from a trans-equatorial fissure in the sun's atmosphere. Arctic sky watchers can expect minor geomagnetic storms and auroras mixed with bright moonlight when the fast-moving stream arrives."
Some small prominences all over the Sun the last couple days - the area of coronal loop activity can be seen in the animation below as the bright orange region.
The solar wind speed is 329.2 km/sec (↓), with a density of 2.2 protons/cm3 (↓).
NASA's SDO satellite rose into the sky atop an Atlas V rocket, 9 yrs ago. Since then it has returned over 350 million images of the Sun, produced over 3K scientific articles & allowed millions to see our star in a new light. Here are a few favorite images: https://t.co/KeA8Zx2rBw pic.twitter.com/k2Np5fyPyM

— NASA Goddard (@NASAGoddard) February 18, 2019
Upcoming Earth-asteroid encounters:
Notes: LD means "Lunar Distance." 1 LD = 384,401 km, the distance between Earth and the Moon. Table from SpaceWeather.com
On Feb. 18, 2019, the NASA All Sky Fireball Network reported 10 fireballs.
(10 sporadics)
Nice #Fireball caught on Video from #Florida this morning around 2am (7:00 Universal Time) - If you saw this event, please report it here: https://t.co/qRilnZsyyF - AMS Event#711-2019 - https://t.co/GvlSm7V6oR pic.twitter.com/muFXjsuOxH

— AMSMETEORS (@amsmeteors) February 13, 2019
Very pretty fireball through the cloud last night from Blackfield pic.twitter.com/lZsh6S7Ivn

— UK Meteor Network (@UKMeteorNetwork) February 18, 2019
#Meteor Activity Outlook for February 16-22, 2019 https://t.co/ZEKFSubCQX Another slow week for meteors... But it's fireball season! pic.twitter.com/W2c6QPvBsR

— AMSMETEORS (@amsmeteors) February 17, 2019
New #science result from @ESA's #Rosetta mission reveals geological #stress arising from the shape of #Comet #67P has been a key process in sculpting the comet's surface & interior following its formation. Full story: https://t.co/VncNBy7LP3 #ScienceAtESA pic.twitter.com/KGv5DkemxE

— ESA Science (@esascience) February 18, 2019
When the Comet, #Iwamoto escapes from #NGC2903 #spiral_galaxy

Phptographing and making animation from #Iwamoto #Comet from among the stars by #Iraj_Safaei at #University_of_Kashan_Observatory
2019 February 14#Iran #Isfahan #Kashan #Niasar #Astronomy pic.twitter.com/AcnZS9VlAd

— Iraj Safaei (@iraj_safaei) February 14, 2019
This is the position of the planets and a couple spacecraft in the solar system.
Position of the planets in the inner solar system, Feb. 19, 2019, highlighting STEREO Behind. Credit: NASA Eyes on the Solar System / Bob Trembley.
Position of the planets in the middle solar system, Feb. 19, 2019, highlighting comet 67P/Churyumov-Gerasimenko. Credit: NASA Eyes on the Solar System / Bob Trembley.
Position of the planets in the outer solar system, Feb. 19, 2019, highlighting 2007 OR10. Credit: NASA Eyes on the Solar System / Bob Trembley.
During its routine yearly monitoring of the weather on our solar system's outer planets, Hubble uncovered a new mysterious dark storm on Neptune and provided a fresh look at a long-lived storm circling around the north polar region on Uranus: https://t.co/ErZTfFwZfF pic.twitter.com/NzHhhxOK8n

— Hubble (@NASAHubble) February 7, 2019
OSIRIS-REx - First Bundle of Mission Data Available
Hear ye, hear ye! 📣 The first bundle of mission data, collected using my OCAMS, OVIRS and TAGCAMS instruments during Cruise Phase and Earth Gravity Assist, is now available from the NASA Planetary Data System: https://t.co/Vuk1O2EcJY #SeizeTheData pic.twitter.com/RaIIm2JyJl

— NASA's OSIRIS-REx (@OSIRISREx) February 18, 2019
Mars Reconnaissance Orbiter - Sees InSight Seismometer's Wind and Thermal Shield
The MRO (Mars Reconnaissance Orbiter) has photographed the InSight spacecraft, which landed on Mars on November 26, 2018. https://t.co/NVP1CL440E

— Dudley Observatory (@Dudley_Obs) February 18, 2019
NASA Ice Giant Orbiters - This is from the "I WISH" Department
I've seen a LOT of calls for Ice Giant orbiter missions on Twitter in recent weeks - I couldn't agree more!
Roses are red.
Neptune is blue.
Send Neptune a mission
(and Uranus, too)! pic.twitter.com/hsjh8GQ8ec

— Dr Heidi B. Hammel (@hbhammel) February 14, 2019

So, I created this pic of a concept Uranus Orbiter using Space Engine and Kerbal Space Program:
NASA Climate
A giant, growing cavern two-thirds the area of Manhattan is contributing to the rapid melting of Antarctica's Thwaites Glacier. Findings highlight the need for detailed observations of Antarctic glaciers' undersides in calculating future sea level rise. https://t.co/GqtBKT492O

— NASA Sea Level (@NASASeaLevel) January 30, 2019
-Data from the NASA Exoplanet Archive
Researchers once believed that planets couldn't survive outside of single-star systems, but now, they've shown that exoplanets in double- and triple-star systems could easily survive. https://t.co/qWSs7prj1a via @AstronomyMag #Space

— Brett Haase 🌎🚀✨👻👽🤖💫 (@brett7three) February 19, 2019
Exoplanet Artwork by Bob Trembley
#HubbleFriday Hubble has captured the smoking gun of a newborn star! These five objects, visible in blue in the top center of the image, lie within NGC 1333, a reflection nebula full of gas and dust found about a thousand light-years away from Earth: https://t.co/y9erxz69kz pic.twitter.com/CBaBreyexs

— Hubble (@NASAHubble) February 15, 2019
Rosette Nebula in Monoceros imaged in narrowband bi-colour with a synthetic green channel - Ha:sG:OIII. Ha data mapped to the red channel the OIII mapped to the blue channel. Green channel is a blend of red and blue data. 20x600s Ha & 15x600s OIII #Astrophotography #astronomy pic.twitter.com/GHY5RZygq4

— Ralph Smyth 🔭 (@Celestman) February 17, 2019
I'm creating several posters for an Astronomy Night event to be held at my wife's school in March; this image will be one of them:
---
Apps used for this post:
NASA Eyes on the Solar System: an immersive 3D solar system and space mission simulator - free for the PC /MAC.
I maintain the unofficial NASA Eyes Facebook page.
Stellarium: a free open source planetarium app for PC/MAC/Linux. It's a great tool for planning observing sessions.
Space Engine: a free 3D Universe Simulator for the PC.
Section header image credits:
The Sky - Stellarium/ Bob Trembley
Observing Target - Turn Left at Orion / M. Skirvin
The Moon - NASA/JPL-Caltech
The Sun - NASA/JPL-Caltech
Asteroids - NASA/JPL-Caltech
Fireballs - Credited to YouTube
Comets -Comet P/Halley, March 8, 1986, W. Liller
The Solar System - NASA Eyes on the Solar System / Bob Trembley
Spacecraft News - NASA Eyes on the Solar System / Bob Trembley
Exoplanets - Space Engine / Bob Trembley
The Universe - Universe Today
---