ⓜ The Worldcon of Planetary Sciences
And then I wrote… as I mentioned last week, back in 2011 I had started to write a column for the Tor.com site but after a few weeks the press of other matters caused me to abandon the project. I said before that I had had three columns, but actually there were only two that were finished and published. A shame that I didn't have time to do more, since it's a great site and I was proud to be a part of it. It's because this article was originally written for an audience of Science Fiction Fans that I used the comparison of our meeting with the annual world gathering of SF Fandom, the Worldcon.
This week's entry is particularly appropriate now, since as it happens the annual meeting of the American Astronomical Society's Division for Planetary Sciences (or "The DPS" as we call it) starts – online, of course, this year – on Monday. The column that follows describes what I saw at the DPS meeting nine years ago, which was held jointly with the European Planetary Science Conference. They join forces this way every four or five years; last year was one such year, and the meeting was held in Switzerland.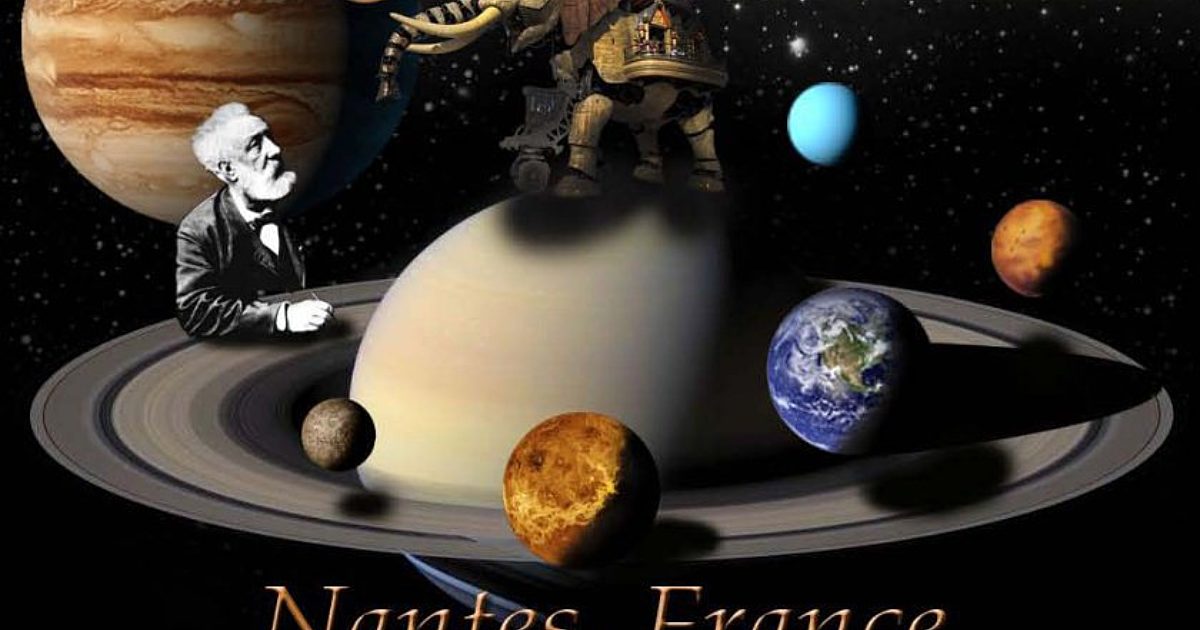 This past week the largest gathering of planetary astronomers ever, the joint EPSC-DPS meeting, was held in Nantes, France. It was the Worldcon of Planetary Astronomy.
Nantes is of course famous as the home of Jules Verne. It is also the location of the incredible Gallery of the Machines, a must-see for any steampunk fan. (The meeting banquet began at the museum, with the large mechanical elephant in a rare nighttime walk leading the way.)
News from the meeting is not something I can give in a balanced way; I mostly attended the sessions that were important to my own field of meteorites and small bodies. Instead, consult the wonderful blogs and tweets from Emily Lakdawalla at the Planetary Society. (One bit of news: that year, 2011, she won the DPS's annual Jonathan Eberhart prize for planetary science journalism. )
Instead, I want to talk about one of the most exciting new ideas of the past decade about how planetary systems form and evolve, and how the development of that idea reflects how our field itself has evolved over the last thirty years.
[In order to read the rest of this post, you have to be a paid-up member of Sacred Space, and logged in as such!]